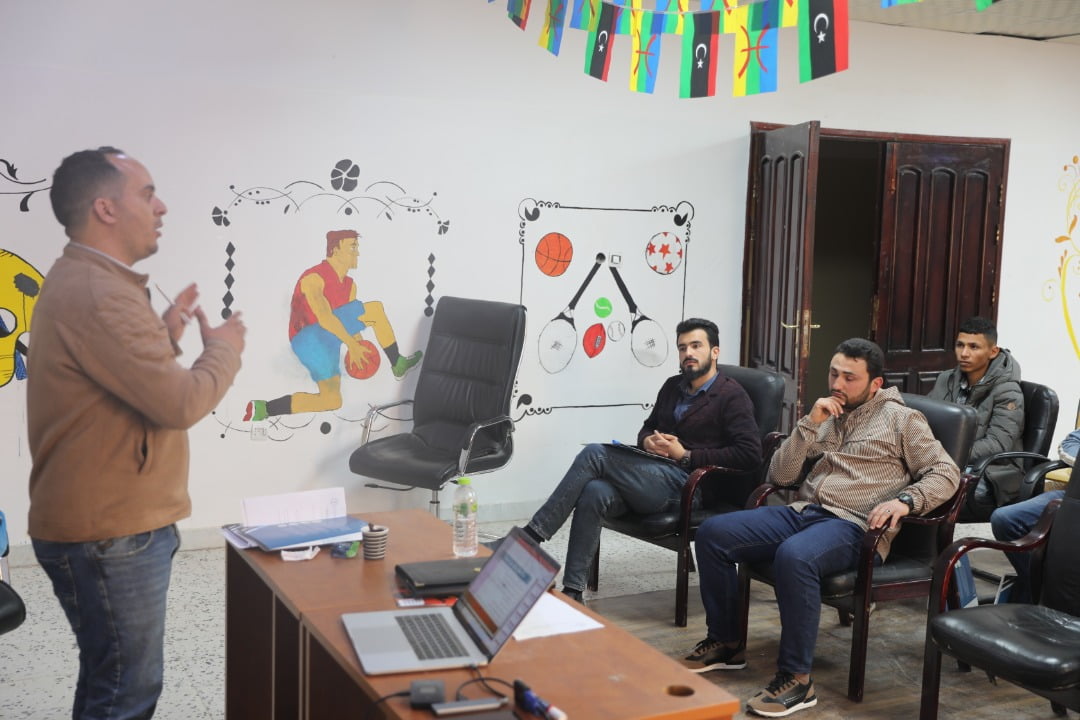 A Workshop on Information Verification, Detecting and debunking Fake News
The Libyan Organization for Independent Media (LOFIM) organizes a workshop on Information Verification in the city of Yefren.
On Saturday 26 of March 2022, in the city of Yefren, LOFIM organized a workshop entitled "Information Verification, Detecting and Dealing with Fake News." A group of media workers at municipalities, activists, and bloggers from Yefren and Al- Qalaa attended the workshop.
The workshop raised the importance of information verification in the digital age and the ability to detect hate speech and Disinformation. (HSD). The workshop also discussed the principles of the professional Media Code of Conduct and how to manage fake news in order to prevent misleading the public.
Copies of the training manual Guide that was prepared and printed in January 2022 by the LOFIM under the supervision of the General Authority for Monitoring Media Content (GAMMC) were handled to the attendees.
The Executive Director of Awal Radio, and the workshop's coordinator, Mr. Ashraf Amroushi, thanked LOFIM for providing this valuable opportunity for young media professionals to expand their perception. Besides, LOFIM's workshop and training manual has enhanced the understanding of media literacy to develop specific qualities as well as to limit hate speech under a legal framework.