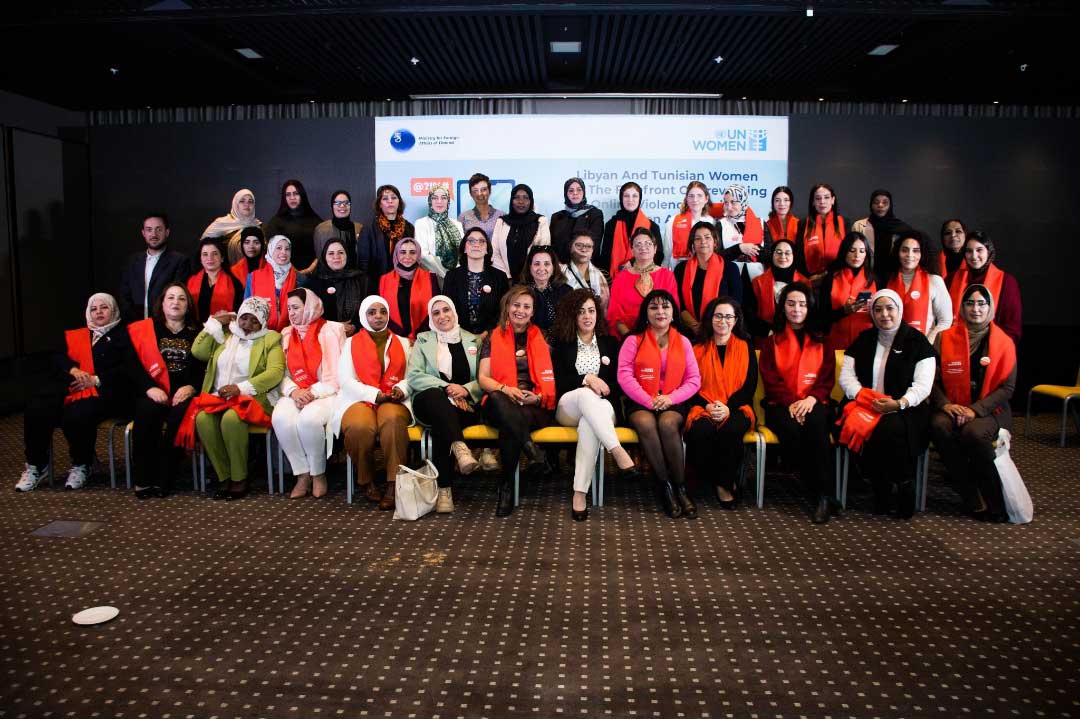 LOFIM participates in a UN outreach event on addressing violence against women
On Monday, 12 December 2022, Libyan Organization for Independent Media (LOFIM) participated in an outreach event entitled "Libyan and Tunisian Women at the Forefront of Preventing Online Violence Against Women and Girls", organized by UN Women in Tunisia under the support of the Ministry of Foreign Affairs of Finland.
LOFIM was among the organizations, institutions and authorities that received an invitation to participate in the UN symposium due to its active role in combating digital violence against activists and journalists in Libya.
The seminar dealt with many topics, most notably the use of digital platforms to promote violence against women without censorship or deterrent laws, which leads to emotional blackmail, threats, and cyberbullying.
The participants stressed the importance of breaking the silence and condemning the crimes of harassment against women and calling on women to tear down the wall of silence and expose those who use social media to practice their patriarchy and harm women's dignity.
Participants also called for engagement with stakeholders to develop a roadmap to eliminate digital violence against women and girls in Libya and Tunisia.
The Head of UN Women Libya and Tunisia Office, Isadora De Moura, said that violence in the digital space is similar to the real-life violence that cannot be separated from each other, noting that violence against women is not a new phenomenon, but many forms of violence are practiced today through the digital space and many of those who practice violence against women and girls through digital spaces remain anonymous and therefore go unpunished.
The UN official called for the importance of capacity building and awareness raising in all institutions to address these negative phenomena in the best way to prevent hate speech against women and girls, and urged, in the same context, the importance of launching a comprehensive mechanism to confront all forms of violence and bullying.
Zeina Ali, a LOFIM member, stressed the need to put an end to impunity for crimes of electronic violence against women, which is allowed to exist by major technology companies that condone crimes committed in cyberspace.
During the seminar, a study prepared by the UN Women regional office was presented which argued that crimes of violence against women and girls have rapidly escalated in the shadows of the COVID-19 pandemic that has hit the world.
The study indicated that more than half of women do not feel safe on social media, 70 percent of them are activists and human rights defenders, 43 percent of them on Facebook, 16 percent on Instagram and 11 percent on WhatsApp.
The study focused on the problem of dialects in Arab countries that differ from classical language, which makes it difficult for social media to control crimes of verbal violence and sexual harassment.
The study examined the negative effects of online violence on women and girls as a result of verbal violence and sexual harassment through social media photos, phone calls or messages, pointing to many cases that affected women and girls leading to depression, loss of confidence in the environment and even suicidal ideation.