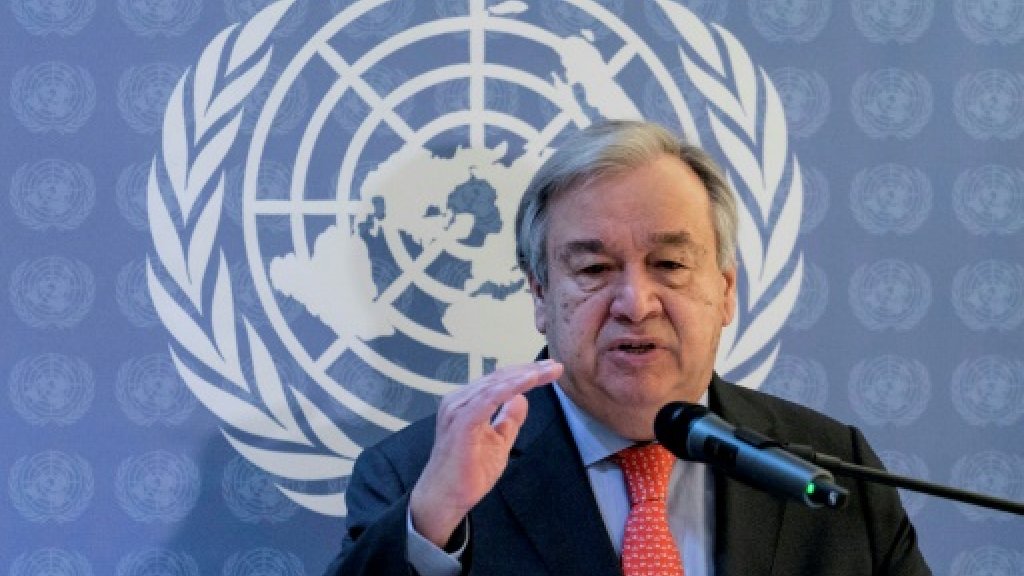 Libya Platform: UN Secretary-General must urgently adopt Roadmap to end armed conflict
Libya Platform meets with UN Secretary-General in Tripoli amid military escalation
On Thursday April 4, 2019, civil society organizations and human rights defenders in Libya met with UN Secretary-General António Guterres to discuss the recent military escalation, expectations for the UN-backed Libyan National Conference, and the deteriorating state of human rights in Libya.The meeting, which took place at the UN Support Mission (UNSMIL) office in Tripoli, included representatives of seven organizations from the Libya Platform. [1]
The stalled political process and spiraling violence in Libya are foreseeable outcomes of persistent and pervasive impunity for grave violations and the lack of any serious steps to restructure the security services. The Platform reaffirmed its support for the scheduled April 14-16 Libyan National Conference, organized by UNSMIL, which aims to adopt a consensus position among the various Libyan parties to address the causes of the protracted political impasse and develop a roadmap for the elections. At the same time, the Platform emphasized that addressing impunity and restructuring the security services are prerequisites for effective counterterrorism measures, as well as peaceful coexistence under the rule of law. If the Conference fails to address these two issues, the Platform warned, it will fail to end the political crisis.
To counter widespread impunity, it is imperative for the Conference to formulate rights guarantees that are binding on political actors, the Platform stressed, especially given Libya's lack of a functioning national justice system. These include an international accountability mechanism for grave violations committed by all parties to the conflict. The Platform further emphasized that the Conference must result in requiring the Libyan authorities to draft a clear strategy for restructuring the security services and supporting freedom of expression and association, including
The recommendations given by Platform representatives to the UN Secretary-General during last Thursday's meeting are a reiteration of those in the "Libya Roadmap for Human Rights Reform and Restoring the Rule of Law." The Roadmap was prepared by the Libya Platform and published in February. It highlighted a series of steps to uphold the rule of law and restore stability based on respect for the rights of the Libyan people, together with addressing the impunity of perpetrators, regardless of their positions or political affiliations.
Attacks have surged on local civil society organizations, human rights defenders, judicial officials, media workers, civilians, and migrants alongside an escalation of widespread arbitrary detention and torture; amid rising hate speech, incitement to violence, and manipulation of religious discourse by several parties to suppress human rights activists across the country. All vying military and paramilitary factions are responsible for Libya's deteriorating human rights situation. Human rights defenders and journalists would be the first victims in any further escalation in fighting, the Platform warned.
[1] a coalition of fifteen organizations, including the Cairo Institute for Human Rights Studies (CIHRS), collectively striving to address the human rights situation in Libya.