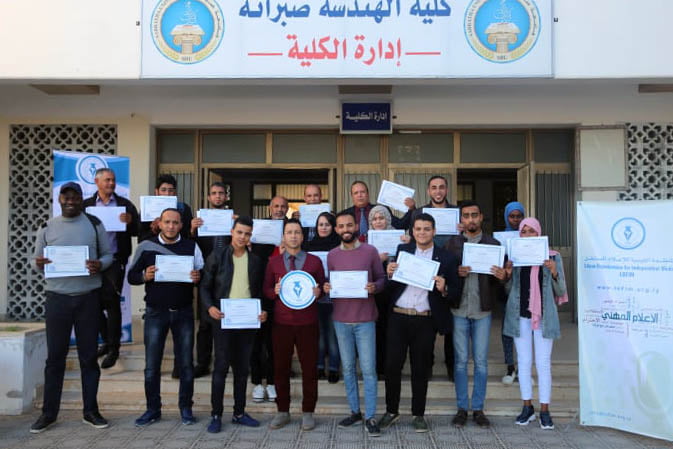 LOFIM organized its second workshop in city of Sabrata
Libyan Organization For Independent Media (LOFIM) organized a workshop titled " The basic of professional media and its role in combating disinformation and hate speech" on 05-06 December 2018 at Training Centre , in Faculty of Engineering , Sabrata university , Sabrata City -Libya from 09:00 am till 04:00 pm.
The program was attended by 23 university students, lecturers at Faculty of media, Sabrata University and journalists who came from different media and different cities west of Tripoli, Kasas radio from Zwara, Rigdaleen Radio, Sabrata Radio, Alajelat Radio, Sorman Radio, Libyan Panorama Channel, Awasat TV, Libyan Arrasmiya TV, and Libya Alhadath.
The aim of the training was to equip the participants, who came from different background and ideology ,with tools of professional media that promotes peace, democracy and human rights and to avoid unprofessional media that incites hatred, discrimination and fueling war and conflict.
The workshop discussed also fake news and disinformation that have been spread via social media and other traditional media to add tools of instability that the country is already suffering from.