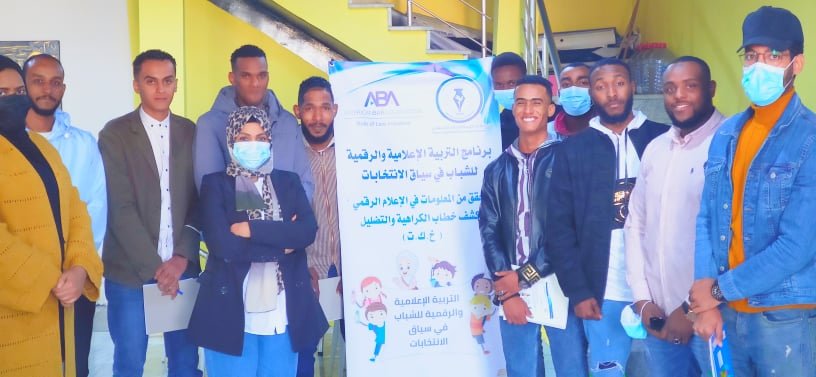 LOFIM Implements A Training Session In Sebha As Part Of Youth Media And Digital Literacy (YMDL) Program During Elections
The Libyan Organization for Independent Media (LOFIM) organized on Thursday 5 February 2022, a training session in Youth Media and Digital Literacy (YMDL) Program in city of Sebha, with the support of American Bar Association (ABA), where twelve Libyan youth (under 25) from cities of Sebha and its surroundings attended the training.
The introductory session for the south group was held virtually via Zoom in 8 February 2022, to introduce the objectives of the program in strengthening the capabilities of Libyan youth to debunk in verifying information and
detecting hate speech and disinformation (HSD).
A training guide i for verifying information in digital media, and debunking HSD was given out to young participants to take home and to be a reliable reference for them. The guide was the first guide printed in Libya in YMDL, and it was recently prepared and printed by LOFIM with support of ABA.
The south group session came after the west group session which was held in Tripoli in 5 February 2022 as part of YMDL Program during Elections, which is implemented by LOFIM, aims at enhancing Libyan youth capacities adequately verify, investigate and debunk online HSD, especially related to elections.